Advanced, Painless & Skin Friendly Laser Treatments
Puffy Eyes, Wrinkles, Face Tonning, Double Chin, Tummy Reduction
---
Puffy Eyes With Thermo-Cav Lipo Laser Therapy:
It is common to lose muscle tone and skin elasticity around the eyes as we get older, which results in deep creases under the lower eyelids and loose folds on the upper eyelids. This can make you look tired, as well as being ageing, and it can be exacerbated by other factors, including genetics, smoking and too much exposure to the sun. In some cases it may even affect your vision.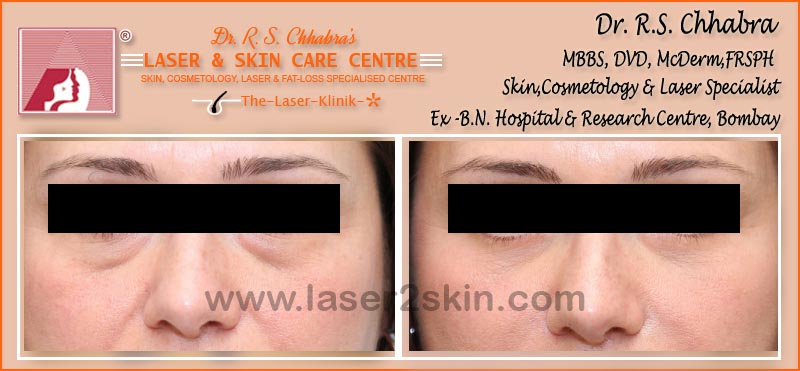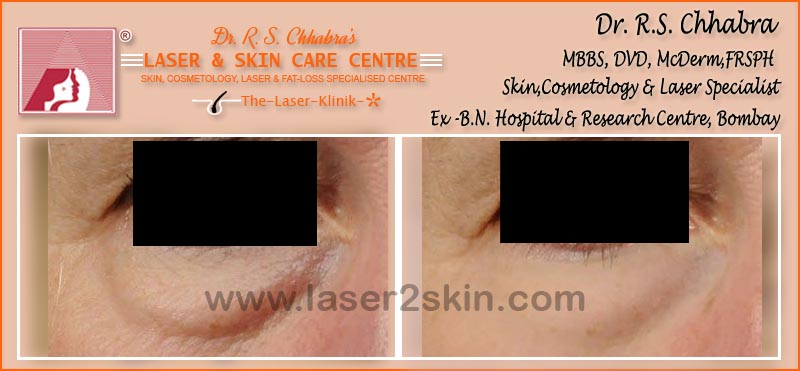 Wrinkles Reduction With Thermo-Cav Lipo Laser Therapy:
Wrinkles are folds, creases or ridges in the skin, which appear as we get older. The first wrinkles to appear on our face tend to occur as a result of facial expressions. Sun damage, dehydration, smoking & other factors also cause wrinkles to develop. Wrinkles are a part of the natural aging process. As we become older our skin gets thinner, drier and less elastic, along with the reduced ability to protect itself from damage. Eventually, wrinkles, lines and creases form on our skin.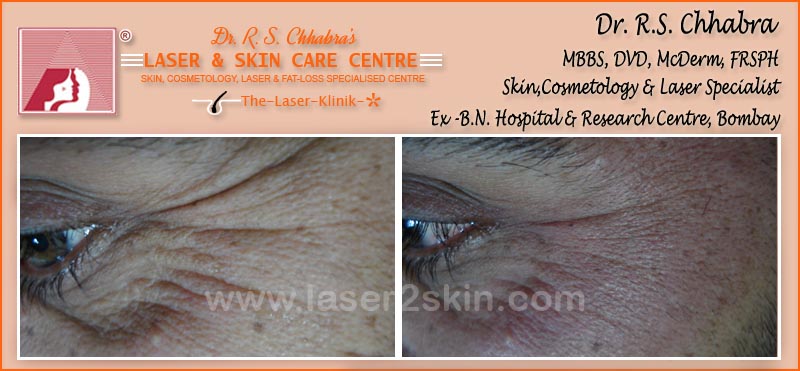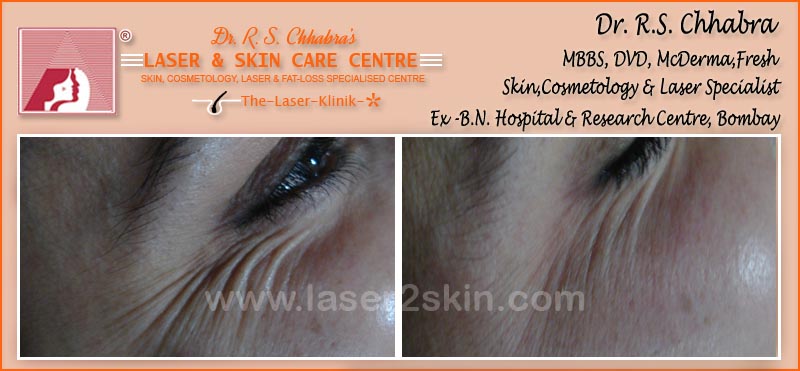 Face Tonning With Thermo-Cav Lipo Laser Therapy:
Facial toning, or facial exercise is a type of cosmetic procedure or physical therapy tool which promises to alter facial contours by means of increasing muscle tone, and facial volume by promoting muscular hypertrophy, and preventing muscle loss due to aging or facial paralysis.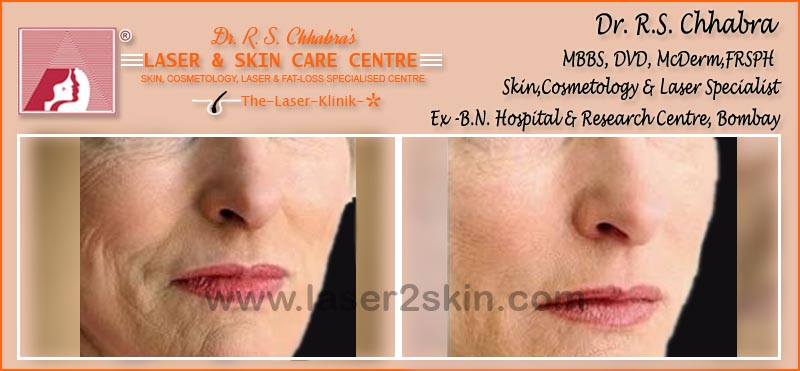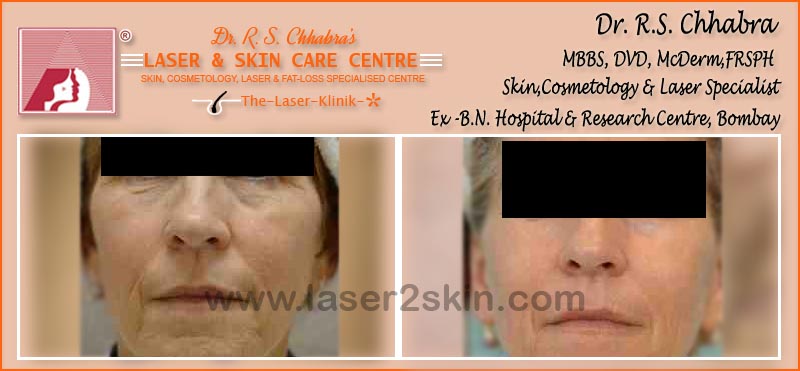 Double Chin Treatment With Thermo-Cav Lipo Laser Therapy:
A double Chin is the result of a subcutaneous fat around the Neck area. When this layer starts to sag it gives the impression of a Double Chin. The subcutaneous layer in this case tends to retain water and store fat in this area. The main reason for fat storage here is, the body has saturated or exhausted fat deposition in regular areas like Tummy, Sides etc. These people are often uniformly rounded due to Obesity.
Results of Double Chin Treatment With Thermo-Cav Lipo Laser Therapy: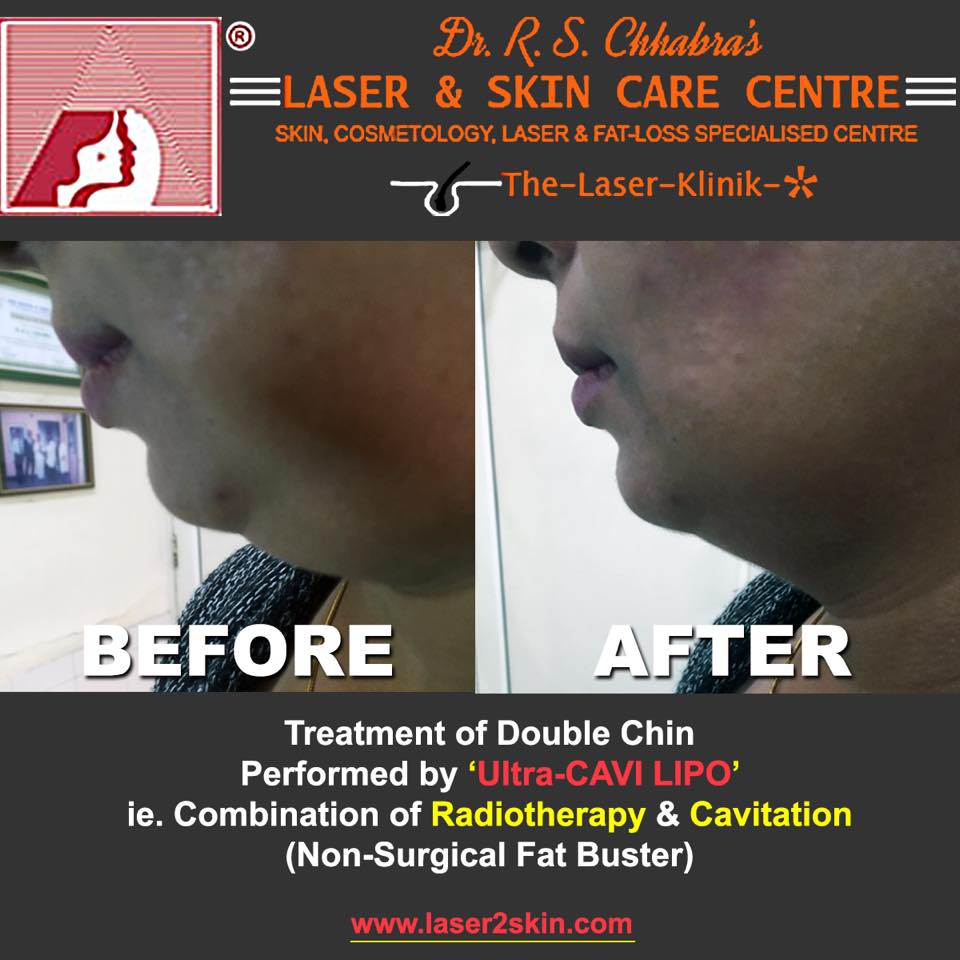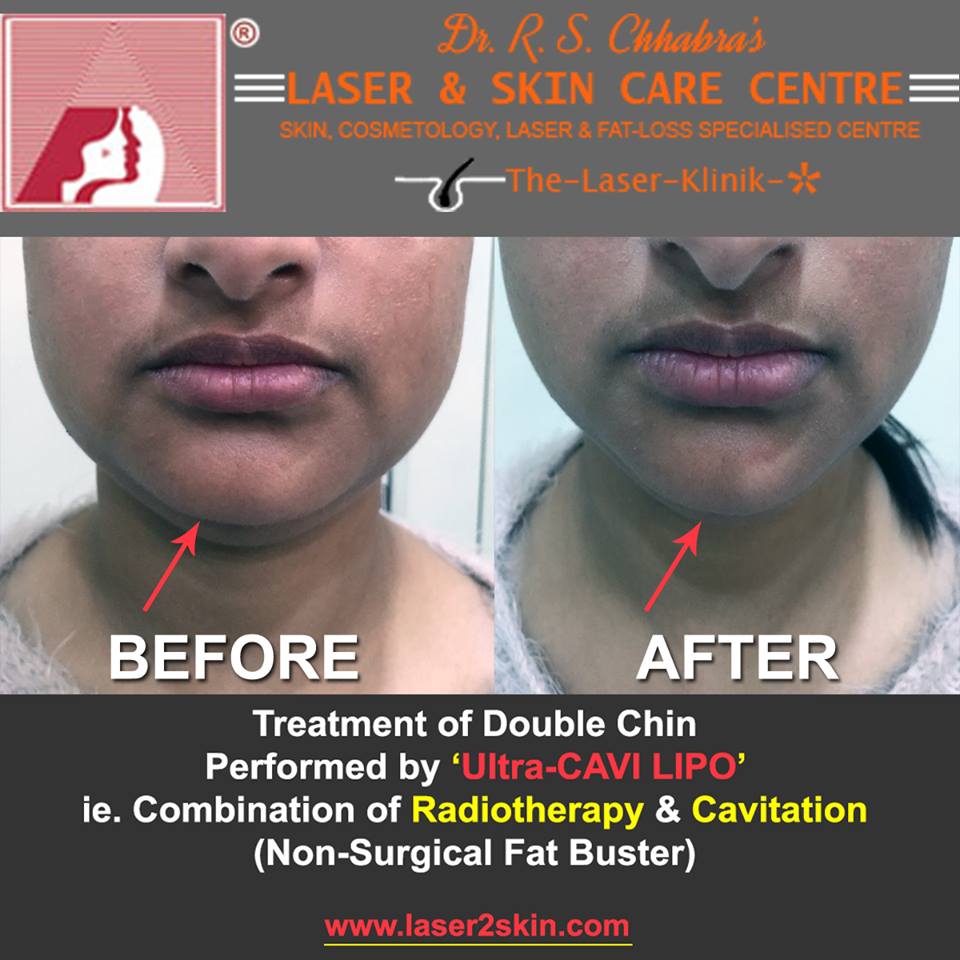 Tummy Reduction With Thermo-Cav Lipo Laser Therapy:
Too much belly fat can affect your health in a way that fats in other areas don't. Some of your fat is right under your skin though that's not the only area. Other areas in the body that store fat are: heart, lungs, liver, and other equally vital organs. This is termed as Visceral Fat. Due to this, you may be more likely to get high blood pressure, Type 2 Diabetes, Heart Diseases, Dementia, and certain cancers, including Breast Cancer and Colon Cancer. The fat cells are active, spawning "lots of nasty substances". With too much weight gain, your body starts to store your fat in unusual places.